Using a voice control assistant such as Amazon Alexa or Google Assistant, you can control one or more devices at the same time or the entire Control4 Smart Home with just your voice. Control lights, multimedia, shades or climate and more, all without lifting a finger.
Control4 & Voice assistants
Control4 users can integrate Google Assistant into their smart home system and get the ability to control lights, scenes, blinds, locks, thermostats or ceiling fans with their voice. Control4 works with Google Assistant devices such as Google Home, Google Home Mini and Android smartphones. Initial setup is easily managed via the Google Home app with a required 4Sight subscription. Control4 also works well with any Alexa-enabled device, such as Echo, Echo Dot and Echo Show. A homeowner can just add an Amazon Alexa device to their home and connect it to their system. Through Google Assistant and Amazon Alexa, users can also put together commands and say, for example: Hey Google/Alexa, turn on the lights and lower the curtains.
Finally, users can personalize their voice experience to change device names, customize or disable voice commands and Smart Home Privacy Guard™ settings.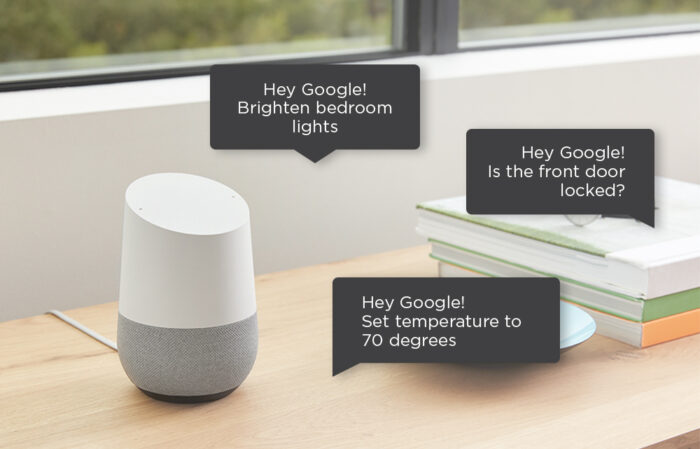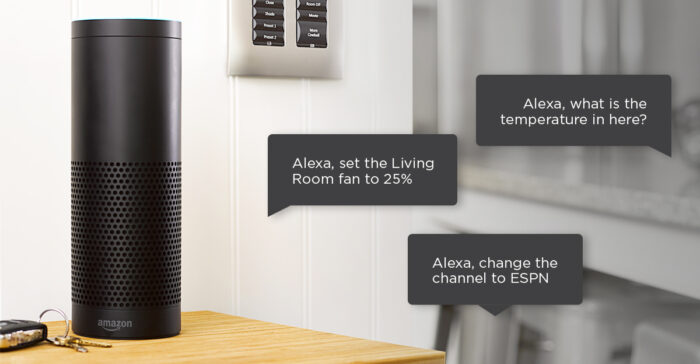 Smart Home Privacy Guard
With the rapid proliferation of connected IoT devices, consumers want more control over the information they share. Smart Home Privacy Guard™ is a data privacy feature that limits the information the Control4 system shares with voice assistants.When Privacy Guard is enabled by default, device states are shared with Google or Amazon only when operated via voice command. However, Privacy Guard can be disabled for Google Assistant. When disabled, the Control4 system will notify Google whenever the device state changes via a voice command, scheduled event, or other user interface.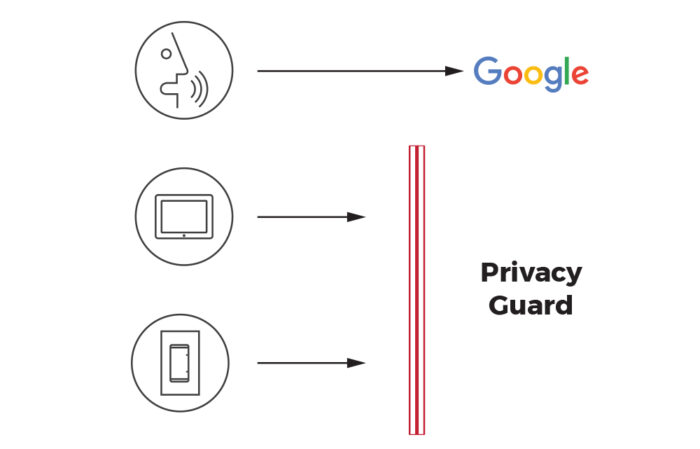 Privacy Guard included: When the customer locks their smart lock, the voice assistant is notified only if the door is locked by voice command.
Privacy Guard disabled: When a customer locks their smart lock, the voice assistant receives a notification every time the lock status changes.
Would you like voice control too? It's easy to get started.
Once you've installed Control4 Smart Home, you'll be able to control voice commands using Control4's personalization tool, When >> Then. Therefore, you get instant control over lights, locks, fans and thermostats. With our help, you can extend voice control to shades, entertainment, music streaming and even more advanced scenes.
If you haven't tried the voice assistant with your Control4 system yet, getting started is easy. Try it out in your showroom and explore new simple ways to enjoy your smart home system. We offer customers the convenience of hands-free home automation.
Activate voice control in your smart home today!