Recently we had an opportunity to work on a project which made us think of the best smart solutions for home accessibility improvement. Investor was looking for a solution for a person with multiple types of disability. This project's solutions were based on voice control, however, it got us thinking about people with other accessibility needs. Therefore, we made a review of some general solutions for the most accessible home. Nevertheless, it's possible to customize and adapt every solution to the person's needs.
SMART LOCKS 
Smart locks increase accessibility without compromising the security. With a smart lock, a person has many options to enter home, whether using a smartphone, smartwatch, keypad, voice commands or a fingerprint scan.
VIDEO: Yale Smart lock & Voice Control
SMART DOORBELL
Smart doorbells are the perfect solution for people who want to be able to see their visitors on their smartphone or touchscreen. Additionally, combining smart doorbells with smart locks  into a smart home system, allows the person to see who's at the door and let them in using an app or simply voice command.
SMART LIGHTING 
Smart lighting is the most used smart home solution. It allows a person to turn the lights on/off and dim them with a single tap on the touchscreen, remote or smartphone. Moreover, it's possible to set suitable voice commands to control lighting in one room or even the whole house.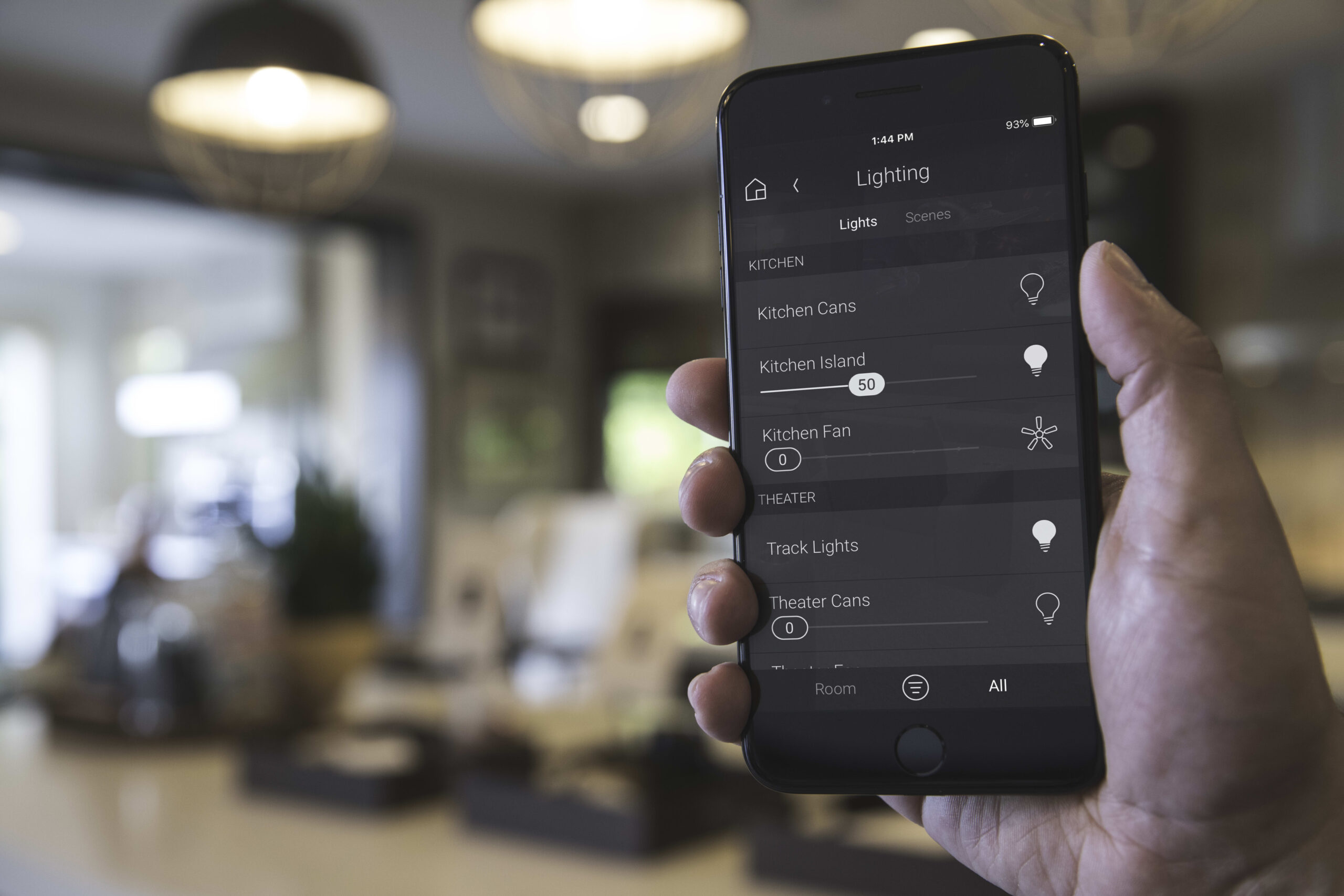 SMART THERMOSTAT
Integrating a thermostat into a smart home system gives a person the ability to adjust temperature, change HVAC mode, control fan and more without the need to physically use the device. A person can control thermostat functions with a finger tap or voice command.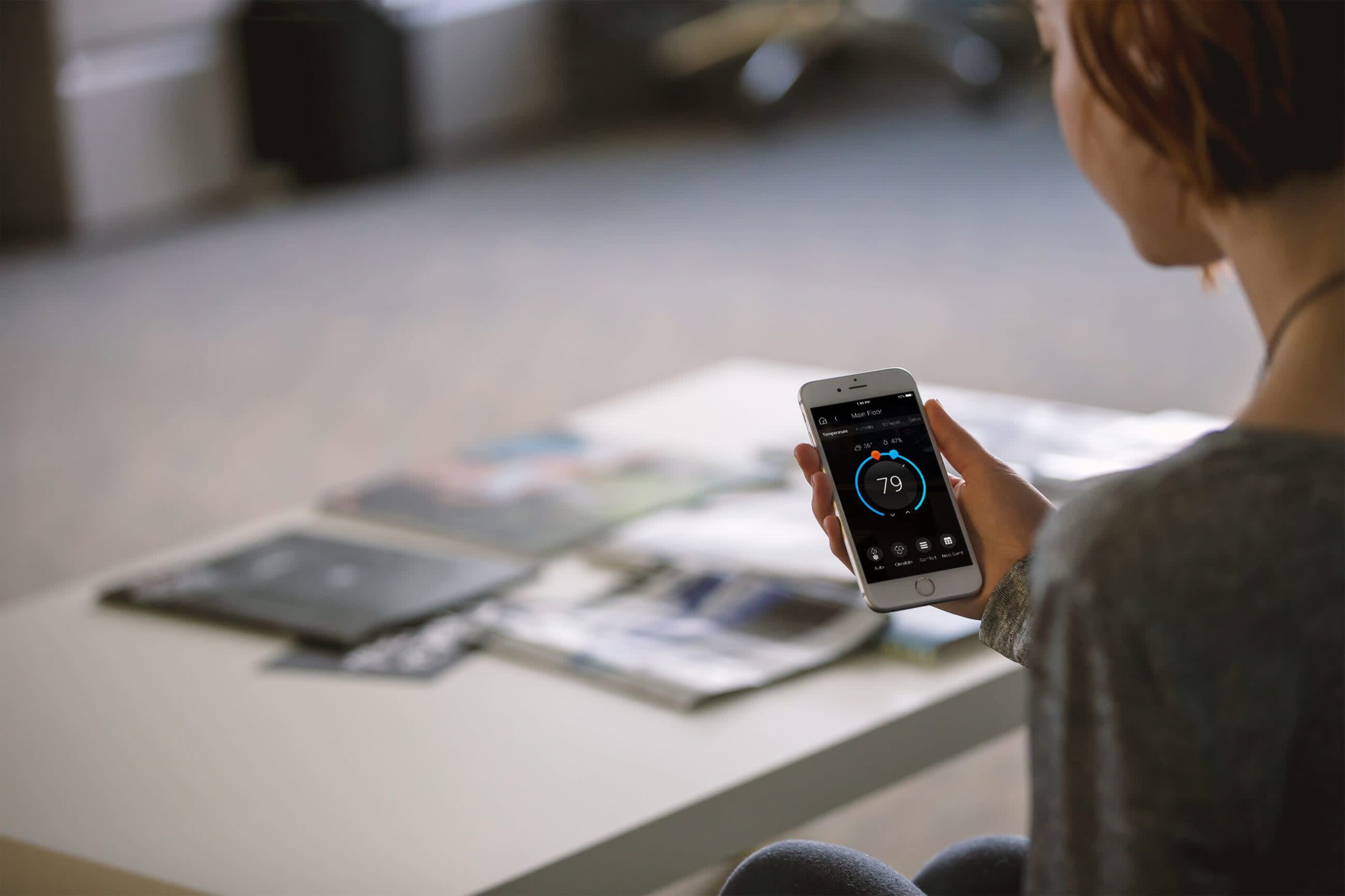 SMART MULTIMEDIA
Not only comfort, but also complete multimedia control can be at the palm of a person's hand on an intuitive interface. It's easy to stream music anywhere in the house or control a TV with a universal remote, touchscreen or smartphone. Simple voice commands make multimedia experience even more accessible. Tell the system what song to play, choose TV/radio station or streaming service or turn on a scene. For example, creating a movie scene can turn off or dim certain lights, lower the blinds and turn on the TV or projector. Furthermore, a programmed scene can turn on a specific TV station or movie streaming service.
CURTAINS – SHADES – BLINDS CONTROL
Controlling curtains, shared or blinds can be difficult for a person with mobility difficulties. Integrating motorized or automated products into smart system allows a person to control shading with an app or voice assistant. 
SMART KEYPADS
Smart keypads for whole home control can be placed on any wall height. Besides that, custom engraving is possible for different needs. Keypad buttons can be engraved with large, adjusted fonts or even with Braille characters. 
CONTROL4 INTERFACE 
Control4 devices such as the Neeo touchscreen remote, in-wall or tabletop touch screens, but also Control4 Smart Home App for smartphones, provide intuitive and personalized home control. Users can mark most frequently used rooms as favorites and then quickly swipe between them. This interface provides easy access and control for all devices across the home. Users can glance at the entire home using interfaces and gestures they're familiar with.

VOICE CONTROL
Finally, voice control is the best choice for most people with any kind of disability. On the other hand, elders often find using smart devices too complicated and hard to learn. Whatever the cause for voice control is, a person can effortlessly turn on music or TV, control lighting and shades, lock doors or adjust the temperature without the use of hands.

Tags: