In one of our blog posts, we've presented The Pearl Collection by Cabasse. This one is dedicated to their latest products – Rialto, first Cabasse wireless Hi-fi system in a bookshelf format, and Abyss, a compact stereo amplifier.
RIALTO – wireless Hi-fi bookshelf system
Rialto symbolizes the bridge between traditional Hi-Fi and the connected technologies developed by Cabasse. It is composed of two connected active speakers in a compact bookshelf format. Although very compact, high-resolution RIALTOs have the potential to provide the impact of live sound. It's developed with the help of many Cabasse innovations:
HELD (

High Excursion Low Distortion

) woofers capable of delivering distortion-free bass,

DEAP (D

igital Enhancement of Acoustical Performance

) technology enhances the performance for a distortion-free rendering of the "peaks"

Coaxial technology which allows three speakers to be disposed on the same axis.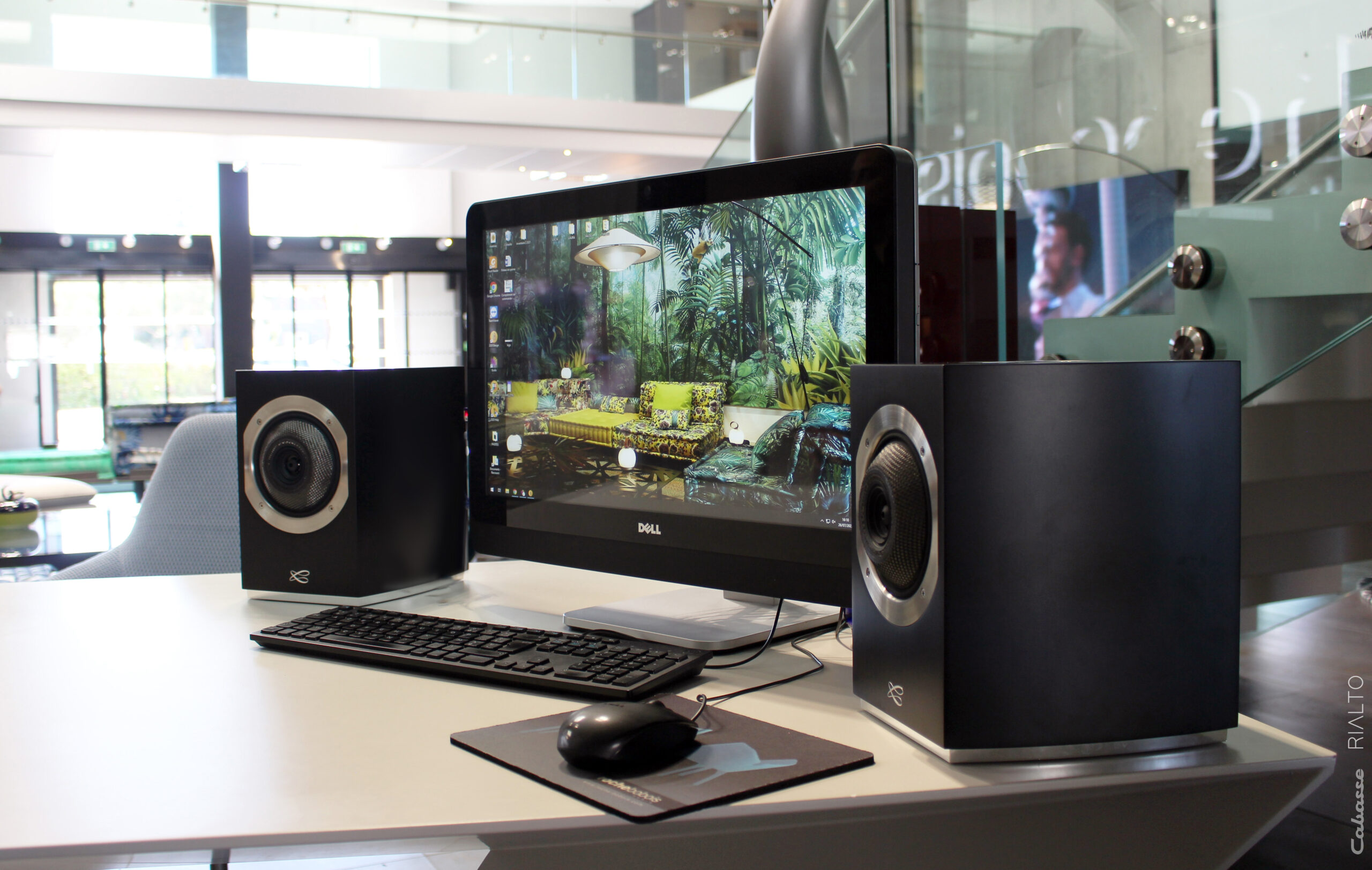 FEATURES
Rialto offers the ability to listen to sources and music platforms in stereo, but it also includes a TV jack. If connected to TC, it's possible to control Rialto speakers with TV remote control via the integrated e-ARC technology.
Furthermore, Rialto has a touch screen control to simply increase or decrease the volume with its rotation ring, change sources or  modify radios. The color LCD video screen also displays the jackets of the music being played.
Available in white or satin black, Rialto is an elegant bookshelf system that will match any interior.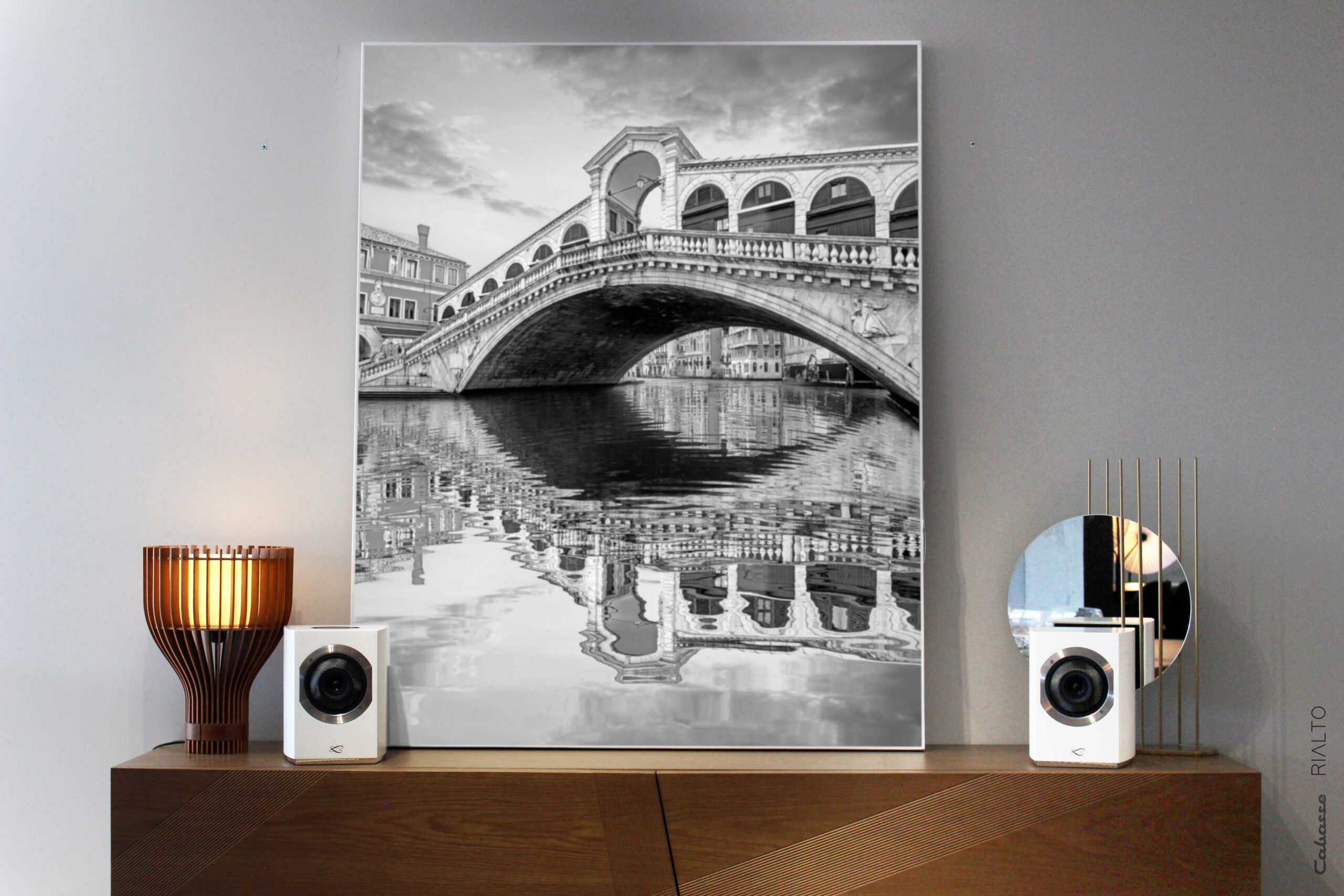 ABYSS – compact stereo amplifier
Abyss is a compact stereo amplifier that fits into any interior. It is ideal for Hi-Fi and TV and connected to the Cabasse Multi-room ecosystem. 
It is characterized by the listening position setting that takes into account the listening position in the room.
DFE (Dynamic Fidelity Enhancer) optimizes the power sent to each speaker in real-time, taking into account the listening level, spectral content and dynamics of the song while DEAP technology ensures a perfect synergy between the amplification and the speaker characteristics.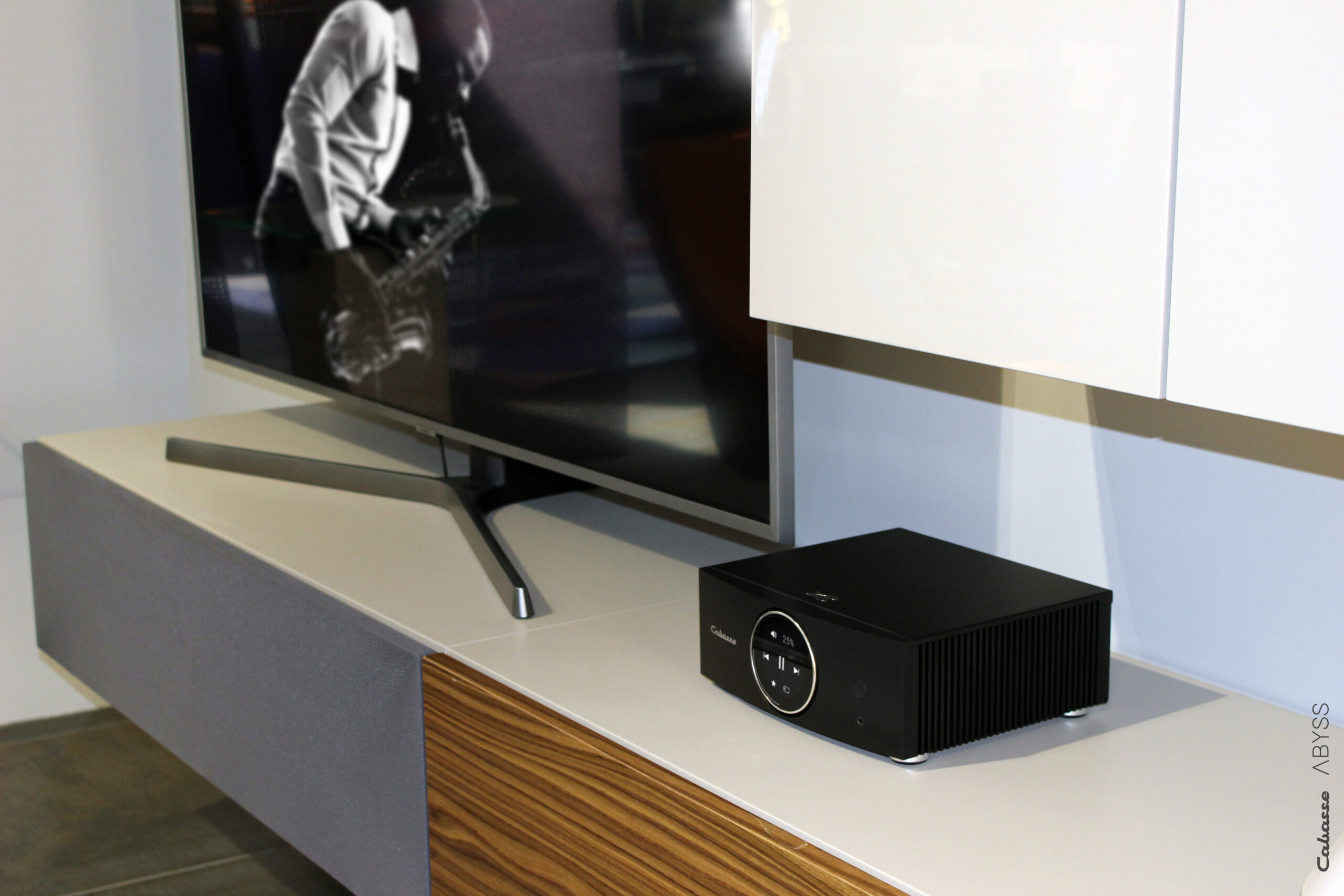 FEATURES
It also allows all sources and music platforms in stereo and also integrates a TV socket. The system is also inter-compatible with all other Cabasse connected systems. 
Abyss is available in a satin black aluminium finish. The front panel is equipped with an integrated colour LCD video touchscreen with a volume ring.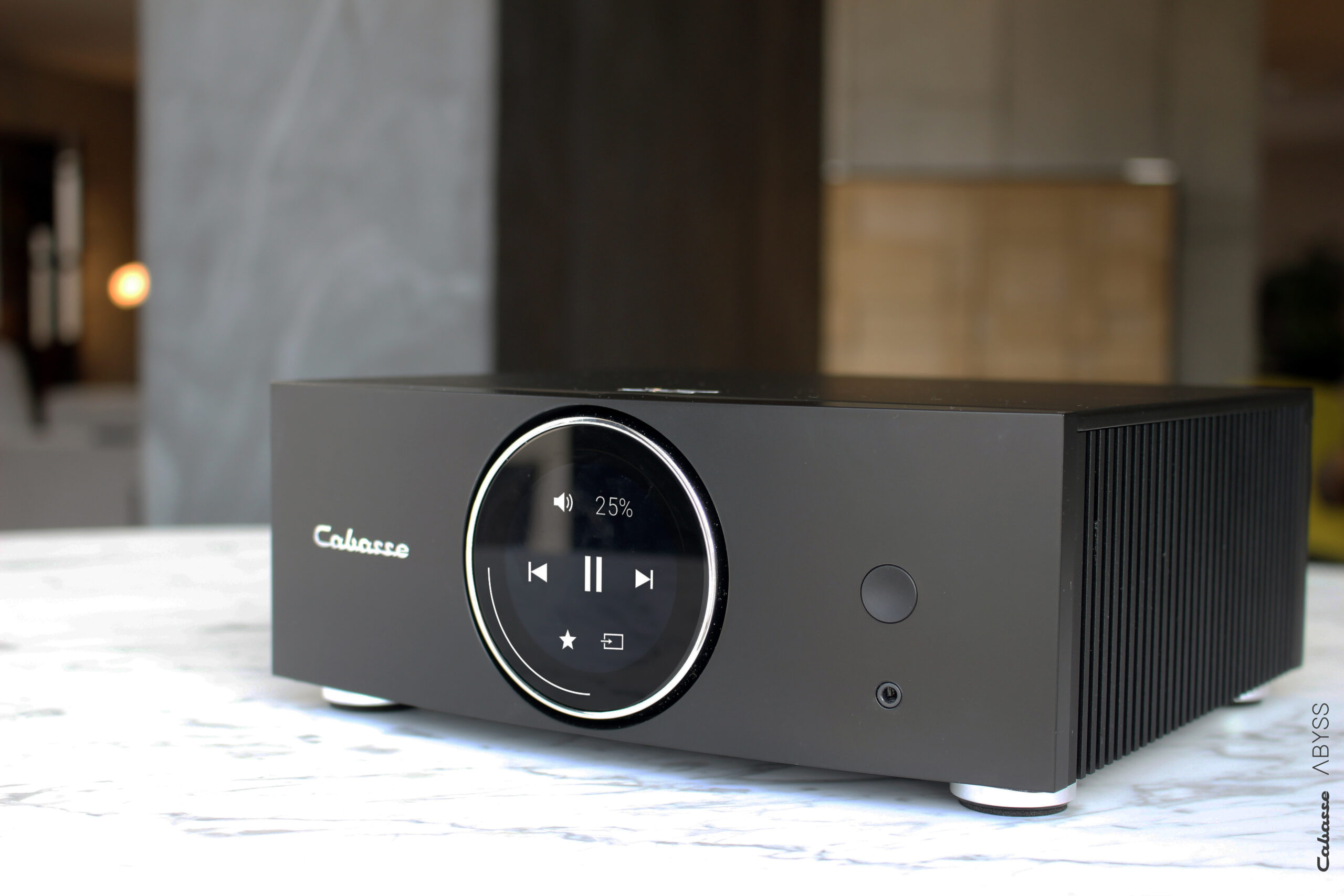 Cabasse is a French company famous for the outstanding sound systems. Driven by the desire to constantly innovate, Cabasse invented and developed coaxial loudspeakers technology. 

Tags: