In today's fast-paced world, where practicality and comfort go hand in hand, the Control4 Smart Home System is a beacon of innovation. With its exceptional ability to meet your individual needs, it's no wonder this smart home system has caught the attention of CEOs and homeowners. Let's dive into the extraordinary benefits it brings to the table, making comfort an effortless part of your everyday life.
Revolutionizing comfort through Control4 personalization
Imagine walking into your home after a long day and without lifting a finger, your living space adjusts to the perfect level of comfort. The Control4 Smart Home System offers you this luxury through personalized comfort settings. Fine-tuned to your preferences, these settings can be activated on a schedule that matches your routine. Whether you're at work, going to the gym or enjoying a casual dinner, the climate in your home stays perfectly tuned to your wishes.
Seamless control at your fingertips
Gone are the days of fiddling with complicated controls or leaving the comfort of your couch to make adjustments. With just a few taps on your smartphone or touchscreen, you have the power to orchestrate the comfort of your home. No more tedious manual adjustments—Control4 lets you fine-tune your environment effortlessly.
A symphony of integration
However, Control4 doesn't just stop at providing isolation comfort. It integrates seamlessly with your existing HVAC, radiant floor, forced air, dual fuel and geothermal systems. The result? A harmonious symphony of technologies working together to elevate your comfort experience. Adjusting climate settings has never been easier—whether it's a slight temperature adjustment or a comprehensive adjustment, it's all at your fingertips.
Control4 seasonal sensitivity
The Control4 Smart Home System embraces the rhythm of nature by allowing temperature and humidity to be adjusted as the seasons change. Your home intuitively adjusts to provide an atmosphere that reflects the outside conditions.
Express your comfort
Thanks to the wonders of voice recognition technology, even the simple act of lighting the fireplace becomes a hands-free job. Voice commands integrate seamlessly with Control4, allowing you to control your home's features without lifting a finger. Imagine yourself lying on the couch, saying the command and watching your fireplace dance into life.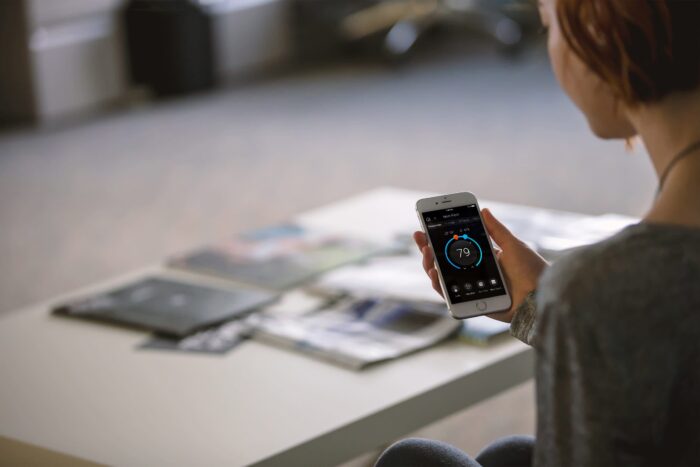 In conclusion, the Control4 Smart Home system offers a unique blend of technological power and personalized comfort settings. Executives and homeowners can appreciate the ease with which this system transforms their living spaces into havens of comfort. Increase your comfort today—explore the world of Control4 and experience a new dimension of home life where your desires rule.