Control4 smart comfort solutions give you the ability to control humidity and temperature, automate shades, power on the hot tub or fireplace but also program the entire house for maximum energy efficiency. 
Smart comfort solutions 
— Wireless thermostats maintain consistent temperature and humidity levels.
— Personalized comfort settings can be recalled on a schedule or with just a few taps on your phone or touch screen.
— Pool and spa controls are available right from your smartphone.
— Fireplace sensors are easily controlled from any device within the home. 
— Program window shades to lower during the hottest hours of the day.
— Automate sprinklers and lawn systems to respond to weather conditions.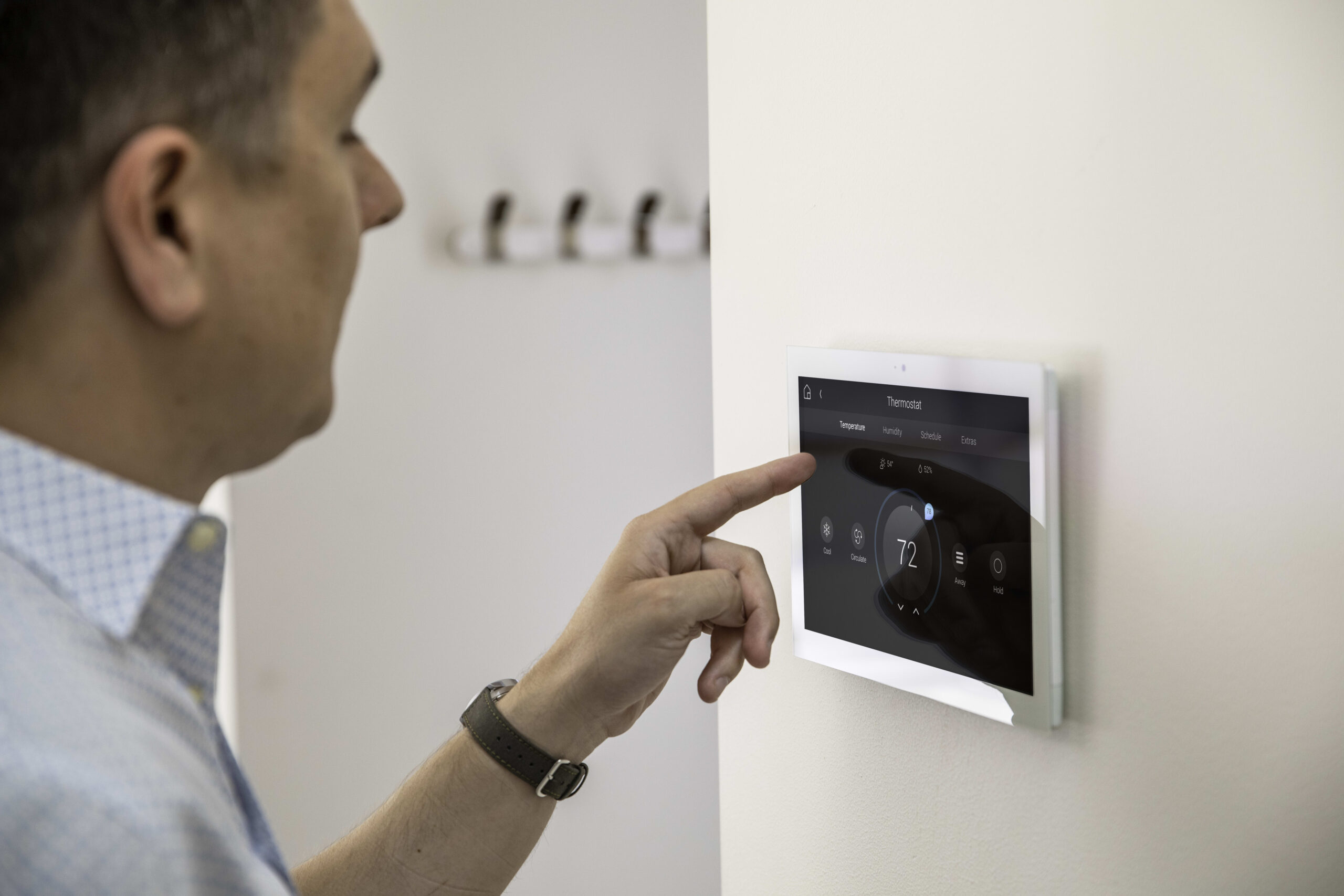 Control4 Wireless Thermostat
The Control4 Wireless Thermostat by Aprilaire consistently delivers the right level of comfort in the most efficient way possible. It has built-in HVAC control to regulate heating, cooling, ventilation and (de)humidification. With advanced presets and scheduling, the thermostat adapts to your needs. It allows temperature setpoint adjustments, HVAC mode change, hold options, fan control and more. 
Control4 is famous for compatibility. Likewise, the thermostat is also compatible with modern HVAC systems, including forced air, geothermal, dual fuel and humidity control systems.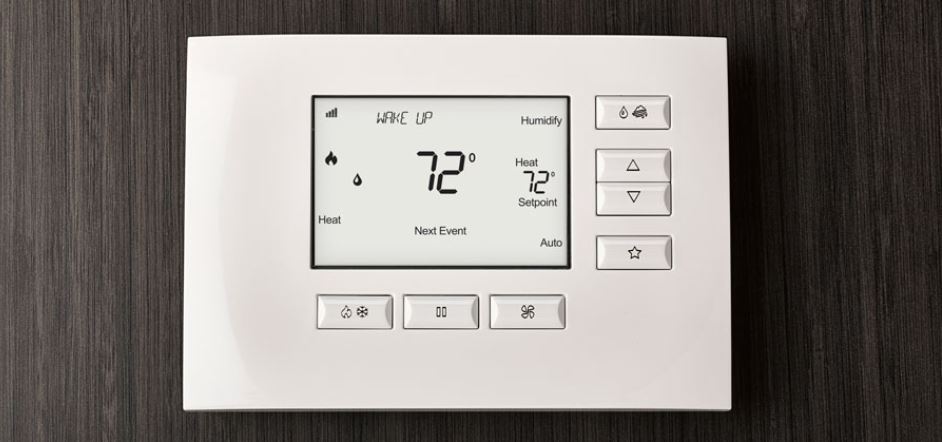 High-Definition Video Intercom
Whether you want to see who is at the front door, check your sleeping baby or call everyone to the table for dinner, it's simple and convenient with a video intercom. With fast connection and high-definition clarity, all of this functionality is automatically avaliable on every touchscreen in the house but also on your smartphone with Control4 Smart Home App installed.
Replace your doorbell with a Door Station or Chime to see who is at the door without getting off the couch. 

Get a complete view of the front porch or any room with alternate camera views. 

Call any touch screen within your home.
Connecting devices
Lastly, creating a comfortable living is simple when all your smart devices work together. From HVAC control to shading, Control4 enables you to enjoy a comfortable home that delivers energy-efficient climate control. The Control4 system is compatible with various climate control technology. It's easy to integrate the Control4 automation system  with radiant flooring, forced air, dual fuel and geothermal systems. Some of the partners are listed below.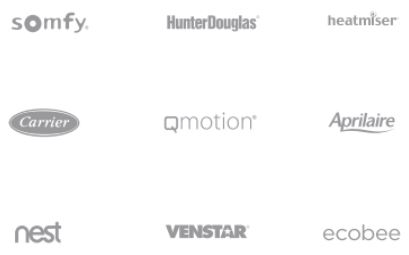 Being comfortable is not just about adjusting the temperature. Control humidity levels, automate shades, turn on the heating or cooling on your way home and program your entire house for maximum energy efficiency.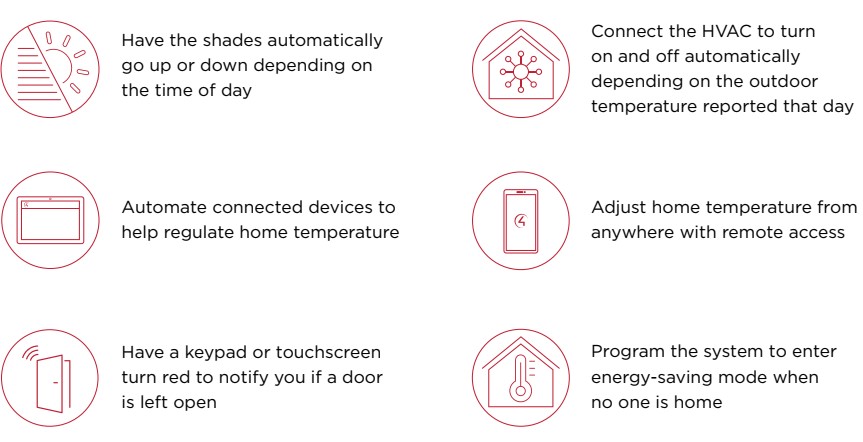 Tags: