Faradite is a smart home accessory manufacturer offering products for the professional smart homes that stand out for their simplicity and design. Every stage of manufacture is completed to the highest standard to deliver supreme smart home products.
The TAP Volt Free 
The TAP Volt Free is a touch switch plate. It benefits from 6 V free, dry contact outputs which make it compatible with almost any major control system. The front plate is separated from the coupler. Therefore, the coupler can be terminated and installed on-site before the final front plates are fitted. 
HAPTICS FEEDBACK
Every TAP switch features the option to provide the user with tactile confirmation of each switch press. 
HALO  LIGHT
An adjustable halo light provides a clean illumination around the outer edge of the switch.
SLIM PROFILE
TAP switch is protruding just 6 mm from the wall.
MOUNTING OPTIONS
All TAP switches fit on both EU and UK back boxes.
CAPACITIVE TOUCH
Responsive capacitive touch interface for a easy to clean switch.
The TAP-5
The TAP-5 delivers 5 button control for the ultimate smart home control. Every button is independently programmable so it can control lighting, shades, multimedia or any other smart home function. We're looking forward to the upcoming KNX version of this remarkable switch.
CUSTOM ENGRAVING
Custom engraved switch plates neatly mark button functions. Choose icons in specially designed icon set or create custom text to engrave the outer 4 buttons on the TAP-5.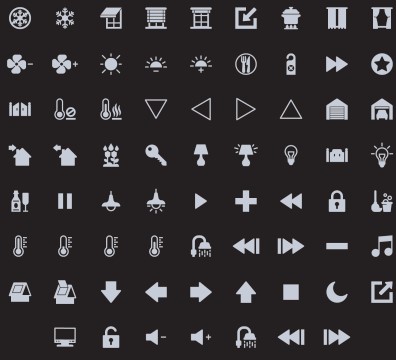 DESIGN
The TAP-5 swithces are available in matt white, brushed stainless steel, brushed nickel and brushed copper finish. 

Click on the picture of each TAP-5  switch to find out more details.

Tags: