In one of our earlier blog posts, we discussed why D.I.Y. Smart Home can't be compared to a professional smart home system such as Control4 Smart Home. 
Control4 OS 3 is responsible for incredibly convenient home control. It provides you with a fluid personalized interface, easy access and control of all devices across your home. OS 3 removes complexity by focusing on simple usability with one-touch access and control over the entire home. Control4 system is reliable, fully integrated, intuitive and truly intelligent. Smart home owners can easily control and manage the house with elegant keypads, touchscreens, remote or even voice commands.  
Compatibility
Neeo touchscreen remote and in-wall or tabletop touchscreens have one thing in common – Control4 Smart Home OS 3. Therefore you can use any of them with equal ease and features. Control multimedia, lighting, HVAC, door and much more with device you prefer. Control4 OS3 App is also available on the App Store and Google Play so you can transfer control even onto your smartphone.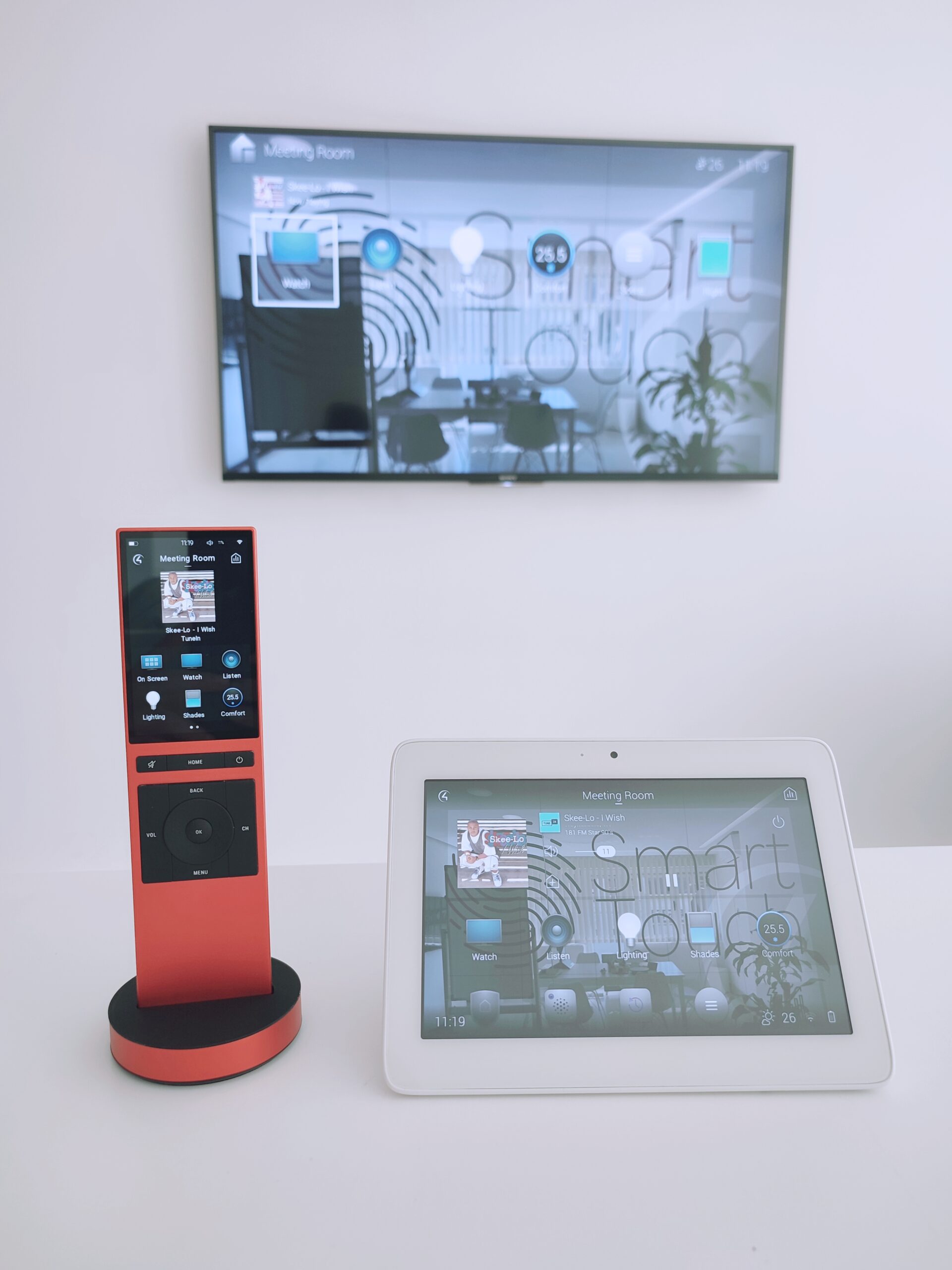 Personalization
Smart Home OS 3 also enables users to mark rooms as favorites, choose wallpaper for each and then quickly swipe between them. Simply press-and-hold your favorite devices and media to add them to the main room view,  arrange or  remove existing ones. Anything across your entire home can be put as Favorite which instantly gives you quick access to it. 
Furthermore OS 3 allows users to  choose any wallpaper they like for each room. Select from a number of choices, pick your own photo or take a photo in real time. Wallpapers are synchronized and viewable on phones, tablets, touch screens and TV screens.
Interface
With Control4 OS 3 you can consolidate all devices into a single screen. Room view gives you a quick glance of currently playing music, lights and all frequently used features you decide to display. Smart Home OS 3 icons visually represent individual states for connected devices so you immediately see what's open-shut or on-off and change it if you want. One touch on large and convenient icons will simply offer you more settings.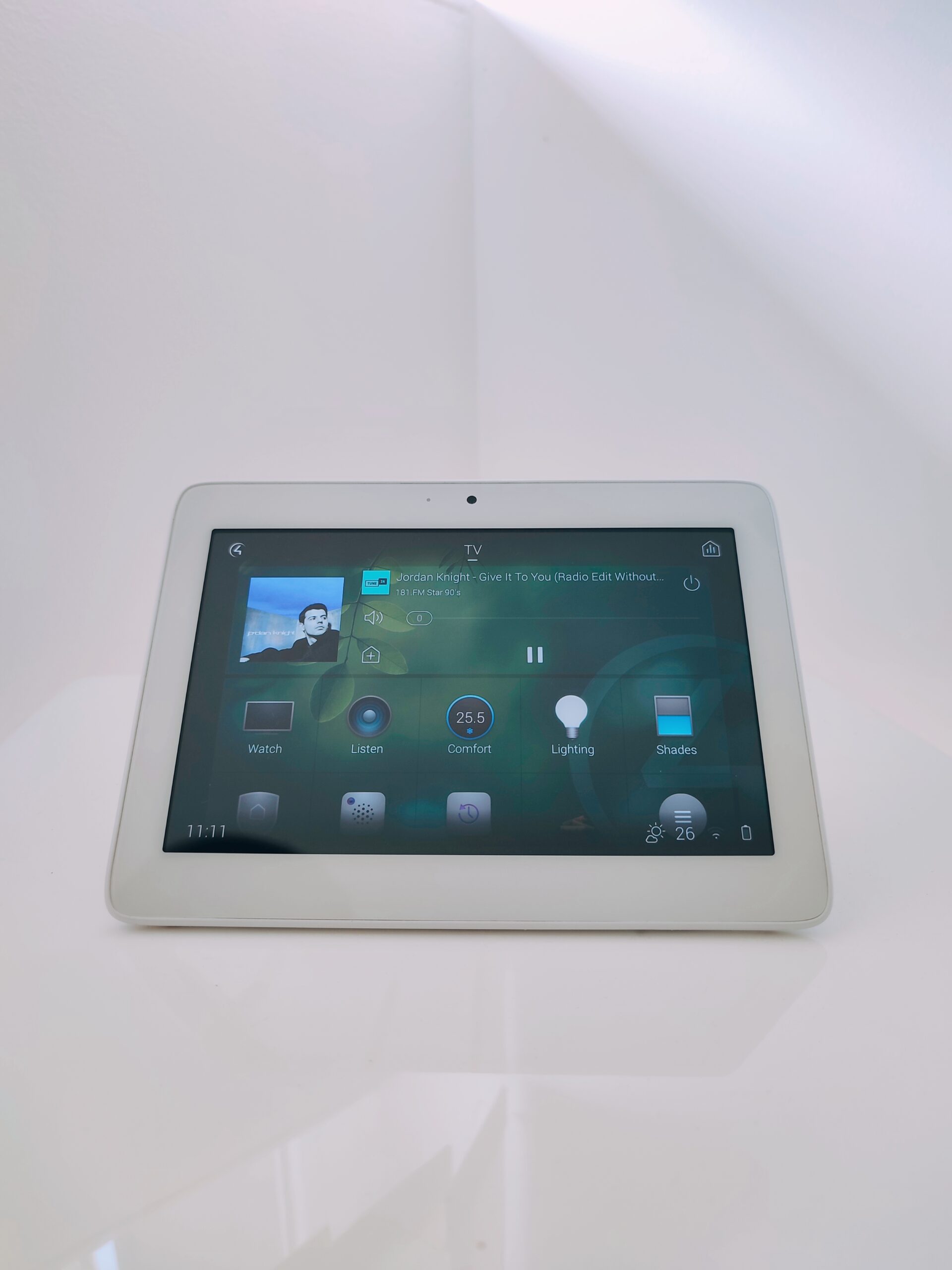 The Active Media bar on the top of the screen shows what's currently playing in a room and with sliders you can effortlessly change the volume.  Turn on or off media with only one touch of a finger. All of that can be done for one or multiple rooms or even the entire house – at once.
Now playing screen allows the user to play or pause music, adjust the volume or skip a track.
Most frequently used features are shown in the Room View. Below is a brief description of some favorites in our showroom.
Watch → Choose media sources such as YouTube, Netflix, HBO GO, Apple TV, Zappiti, Mibox, Dreambox or your PC.
Listen → Turn on radio stations, Deezer, Spotify or other app or your music.
Lighting → Turn on/off lights and dim each light as you wish. You have access to your personalized Lighting Scenes as well.
Shades → Control motorized shades and blinds. 
Comfort → Check weather forecast and  control HVAC.
Intercom → Call every touchscreen in the house or smartphone with Control4 OS3 app with high quality audio and video. Check who is at the door, communicate and answer the door with one touch.
Cameras → Check every camera in the house on a high resolution screen with extraordinary night mode.
Door, Parking Gate → Open or close the door and parking gate.
You can also add much more on the home screen – even access to favorite scenes or apps. The choice is yours. 
Upgrade Available
Finally, Control4 always works on upgrading system so recently they released a new Control4 OS 3.3.0 which supports the new CORE series controllers, adds colorized lighting support and makes setup easier and faster.  A native color wheel for color and tunable white lighting is now available. Homeowners can easily set the mood of their home by changing the color of light. Color settings can be saved as presets and recalled in just one click.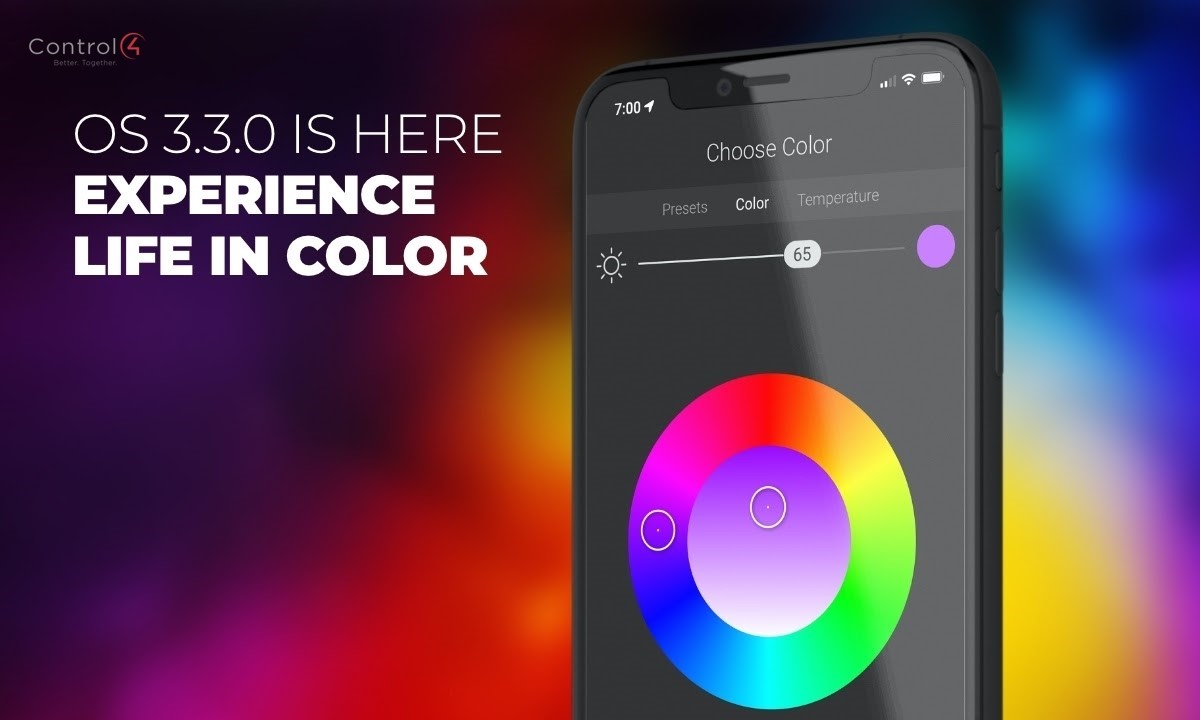 To explore and experience Control4 Smart Home OS 3.3.0, visit our showroom or contact us about upgrading your system.

Tags: